I am sorry to inform you, that the Yankeys have possession of my home, and property, and I am now an exile in my one cuntry and the Lord nose when I will abel to pay you fo the horse I got of you which the Yankey have by this time, they have caried all the cotton of and the Negros I suppose they will carry to South America, they have distroyed a great many dewelings, we wiped them on New Year's Day, one thousand, to five of thems, they ar trying to take Savana, G. & we have twenty thousan troops there, I think they will be wiped there, Hopeing this will will find you and family well.
your serv Jas T.E. Fripp
***I would like to thank Jane & Scott Dudgeon for allowing me to copy & transcribe this letter for my historical research. I am deeply grateful.
Below is a more readable version.
February 18, 1862
Greenspond Station, Fort Charleston
Railroad, South Carolina
Dear Sir:
I am sorry to inform you that the Yankees have possession of my home and property and I am now in exile in my own country, and the Lord knows when I will be able to pay you for the horse I got of you - which the Yankees have by this time. They have carried all the cotton off and the Negroes, I suppose, they will carry to South America. They have destroyed a great many dwellings. We whipped them on New Year's Day; one thousand to five (thousand) of them. They are trying to take Savannah, Georgia and we have twenty thousand troops there. I think they will be whipped there.
Hoping this will find you and family well.
Your servant, James T.E. Fripp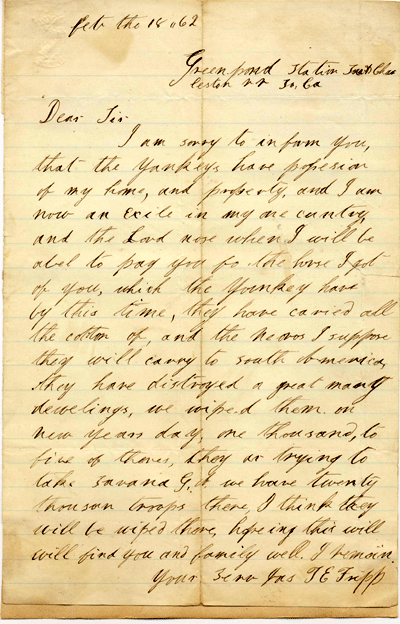 *** The Fripp family owned a great deal of property in South Carolina. The home that the author of this letter is talking about is most likely the one named Tidalholm. According to travel brochures for the area, "Edgar Fripp reportedly built this house to use as his summer home when the heat and mosquitoes made life at his plantation home on St. Helena Island intolerable. He sold it later to his brother James. (Hence, the James T.E. Fripp) During the Civil War, the house served as Union Hospital #7. Set high off the ground in the center of an oak shaded lot, the house is almost encircled by the Beaufort River."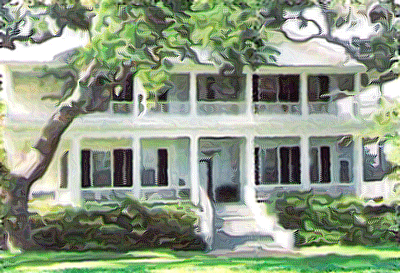 Tidalholm was built by Edgar Fripp in 1856, but it was his brother James who owned the home during the Civil War. The return address he used in his letter states "Greenspond" and there is reference to this on Wikipedia where it states "some of the fleeing Confederates rode to the nearby village of Greenspond to sound the alarm." It also states that "In November 1861, Union Navy and Army troops invaded Port Royal, south of Charleston and near the town of Beaufort. Most of Beaufort County subsequently was occupied by Union forces. Owners and overseers fled area plantations in the wake of the oncoming Union troops, and thousands of slaves were then free." This would dovetail perfectly with the letter Fripp wrote Josiah.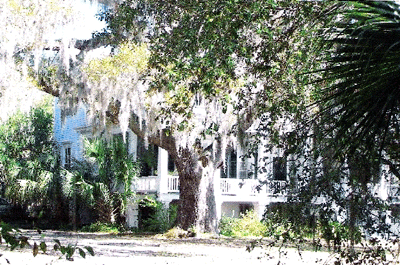 As mentioned before, the Fripp family was obviously very wealthy. Some of the Fripp plantations on St. Helena Island that were mentioned in records during the Civil War included Oliver Fripp's plantation, Thomas Fripp's plantation. Hamilton Fripp's plantation, and John Fripp's plantation named "Big House". The plantation named Tidalholm was restored and is part of historic sightseeing tours. It even became famous as a location for the popular films like "The Big Chill", The Great Santini" and "The Prince of Tides" based on novels by Beaufort native, Pat Conroy." In addition to the antebellum home, today there is an entire area near historic Beaufort named Fripp Island. It is a private, 3,000-acre, first-class, oceanfront community, located on the South Carolina coast. It is just a short distance from Charleston and Savannah.
*** Placement of family photographs and visual graphics accompanying this piece are the fine work of John Reagan who has been an invaluable help in setting up a website for me entitled Ware Genealogy at www.waregenealogy.com. I will forever be grateful for his expertise and kindness.