Background Information on Governor James Pleasants
Researched & written by Judy C. Ware
© Judy C. Ware October 2008
When Josiah William Ware first joined the military, his official commissioning papers were signed by James Pleasants, Jr. - the 22nd Governor of Virginia. Josiah was 22 years of age at the time, and he was joining the Virginia Militia. Obtaining the rank of Captain, Josiah was assigned to the third regiment and third division of Artillery.
Governor James Pleasants Jr. was born in Virginia on October 24, 1769. He was raised in a Quaker family and graduated from William amp; Mary College. He practiced law after graduation and was later elected to the U.S. House of Representatives in 1811. He served in that capacity until 1819, at which time he resigned in order to accept a vacant seat in the U.S. Senate. He left that position to accept the governorship of Virginia in 1822. It was during this time (1822 to 1825) that he signed the commissioning papers for Josiah.
The original Virginia militia was first formed in 1607 during the colonization of the state by England. Its' main purpose at that time was to ward off invasions, prevent attacks from the Native Americans, and enforce the laws of the colony as set by Great Britain. After the Revolutionary War, the state militia stayed intact. George Mason, the principal author of the Virginia Declaration of Rights, wrote directly to this subject under Section 13 of that document. It stated that "a well regulated militia, composed of the body of the people, trained to arms, is the proper, natural, and safe defense of a free state." Initially, militia service in Virginia was compulsory for all free males. It stayed this way until after the Civil War. After 1865, however, Reconstruction governments forced upon Virginia an all-volunteer militia system.
Therefore, when Josiah was commissioned in 1824, he was performing his compulsory duty as a free Virginian. He stayed active in the militia from 1824 until after the Civil War - obtaining the rank of full Colonel along the way. When hostilities broke out in 1861, there were several efforts made to promote him to General, but his age (almost 60) was a defining factor at that point.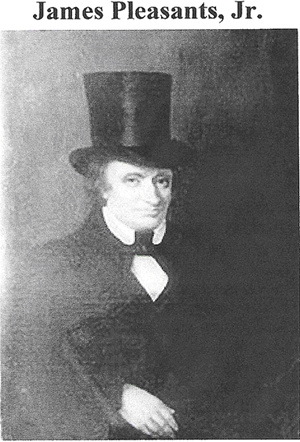 Governor of Virginia
** Wikipedia 2008