Background Information on President Zachary Taylor
Researched & written by Judy C. Ware
April 2009
© Judy C. Ware
---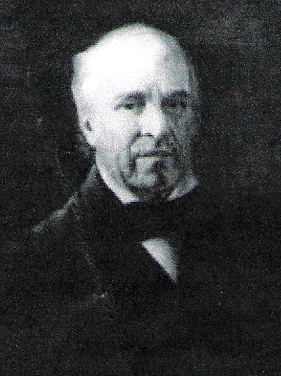 Zachary Taylor was born November 24, 1784 which means that he was 66 years of age when he wrote this letter to Josiah. The letter was written in January of 1850 and just six short months later; President Taylor was dead.
Taylor was born in Orange County, Virginia but his family relocated to Kentucky in 1785. (At this time in history, Kentucky was still part of Virginia.) Young Zachary was educated at home by a tutor, so he didn't have the advanced education that other politicians of his time were blessed with. As President, he was best known for his distinguished service in the military. He joined the army in 1808, was promoted to Captain in 1810, & was promoted to the rank of Major during the War if 1812. After that war, Taylor continued to serve during the Indian campaigns; attaining both the ranks of Lt. Colonel and full Colonel. By the time Taylor fought in the Mexican War, he had attained the rank of General & had earned himself a reputation as a national hero.
When the Mexican War was over, General Taylor wanted to return to life on his farm, but his Whig party badly needed a hero for a presidential candidate in 1848. The country had fondly nicknamed him "Old Rough and Ready" & his popularity helped win him the election. He took over the office in 1849 and served just 16 months before he died suddenly after an illness of only 5 days.
There was a family connection between President Taylor and the Ware family through Josiah's marriage to Frances Glassell. Colonel James Taylor and his wife, Martha Thompson were the great grandparents of the President and they were the great, great grandparents of Frances Glassell Ware – wife of Josiah. (see chart below)
Col. James Taylor + Martha Thompson - they have:
Zachary Taylor who marries Elizabeth Lee – they have:
Richard Taylor who marries Sarah Dabney Strother - they have:
President Zachary Taylor who marries Margaret Smith
Col. James Taylor + Martha Thompson - they have:
Erasmus Taylor who marries Jane Moore - they have:
Elizabeth Taylor who marries Andrew Glassell - they have:
John Glassell who marries Louisa Richard Brown - they have:
Frances Toy Glassell
who marries Josiah William Ware
*** It is interesting to note that although President Taylor never saw the onset of the Civil War, his son became a general in the Confederate army and his son-in-law, Jefferson Davis, was elected President of the Confederate States.
References: The World Book Encyclopedia, Volume 16, Field Enterprises, Inc. Chicago copyright 1954